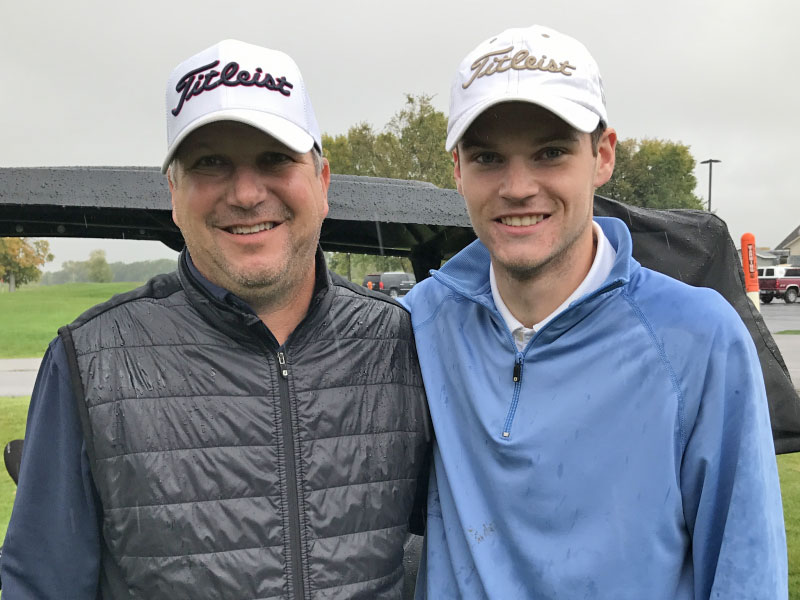 PGA Professional
Scott has been a golf professional in the Alexandria area for over 25 years. He lives in Alexandria MN with his wife and 2 dogs, and has 2 grown sons living in Minnesota. Scott has been named PGA teacher of the year in Minnesota and recognized as one of the top teachers in the state by Golf Digest Magazine. His goal is to help golfers of all ages and abilities learn to play the game of golf. He has a passion and enthusiasm for teaching, he is also a mentor for many young students. Scott gives advice to his students on tournament planning, college selection and helps communicate with college coaches for his students.
---
Golf Professional / Lead Club Fitter
Sam Christiansen is an Alexandria native who has been at the Golf Academy for nine years and has been playing golf for over 20 years. He enjoys sharing his passion for golf by making the game more enjoyable for all skill levels. Sam is our head club fitter and offers custom club fitting for Callaway, Mizuno, Ping, TaylorMade, and Titleist. Sam has helped the academy continue to maintain its position as one of the Ping Top 100 Club Fitting facilities over the last decade.
---
Golf Operations Manager
Maggie Slagle is originally from Alexandria and joined our team as the Golf Operations Manager. She graduated from Ohio University with a Bachelor of Business Administration, and a Bachelor of Sport Management. Maggie is dedicated to making sure all our customers have a positive experience. She is in charge of all the behind the scenes activities from scheduling lessons/club fittings or simulator time to running our social media accounts. She also works with our outside vendors and organizes all of our in-shop merchandise and clubs.
---
Lauren Stockmoe
Assistant Instructor & Club Fitter

Lauren is an Alexandria native and former Bemidji State University Women's Golf Captain, and graduated with a degree in Business Administration. Lauren has been playing the game since the age of 12. She is dedicated to growing the game for all but is extremely passionate about increasing female presence on the golf course as well as developing a fun atmosphere for junior golf. Along with teaching at the academy, Lauren is the assistant coach for the Alexandria Area High School Girls Golf team and the Alexandria College Men's and Women's teams.