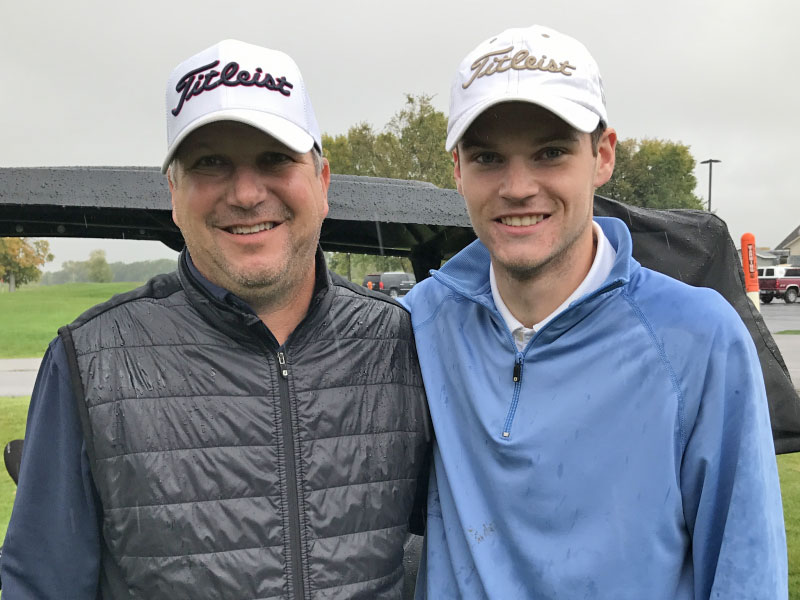 PGA Professional
Scott has been a golf professional in the Alexandria area for over 25 years. He lives in Alexandria MN with his wife and 2 dogs, and has 2 grown sons living in Minnesota. Scott has been named PGA teacher of the year in Minnesota and recognized as one of the top teachers in the state by Golf Digest Magazine. His goal is to help golfers of all ages and abilities learn to play the game of golf. He has a passion and enthusiasm for teaching, he is also a mentor for many young students. Scott gives advice to his students on tournament planning, college selection and helps communicate with college coaches for his students.
---
Golf Professional / Lead Club Fitter
Sam Christiansen is an Alexandria native who has been working with Scott at the Golf Academy for 8 years and has been playing golf for 20 years. Sam offers custom club fitting for Callaway, Mizuno, Ping, TaylorMade, and Titleist. Sam teaches golf to people of all ages and abilities, he is also the lead instructor for all the Junior Golf Programs.
---
Business Manager
Maggie Slagle is originally from Alexandria and joined our team as the Golf Operations Manager. She graduated from Ohio University with a Bachelor of Business Administration, and a Bachelor of Sport Management.
---
Lauren Stockmoe
Assistant Operations Manager
Lauren is an Alexandria native and former Bemidji State University Women's Golf Captain, with a degree in Business Administration emphasizing in management and entrepreneurship. Lauren will be organizing our various clinics and events at the Academy.